Home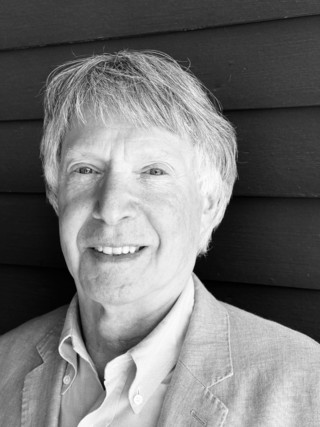 BOOK REVIEWER AND FELLOW AUTHOR RESPONSE FOR LIGHT OF DAY
"Within only a few pages we find ourselves strapped in for an exhilarating emotional roller-coaster ride. There's some powerful writing at work here, the rare kind able to pull you smack dab into someone else's damaged psyche. Light of Day is one of those debut novels that delivers the goods with style and compassion."
— Washington Post
"A bold and impressive debut . . . In a gripping tour de force by a writer supremely confident of his vision, Saul leaves us stunned and breathless, waiting for the next chapter in what one hopes will be a long and illustrious career."
– Orlando Sentinel
"Like an arrow to the heart, Jamie Saul's page-turner novel sears through the psyche to hit bedrock."
– Sena Jeter Naslund, author of Ahab's Wife
"This first novel rivals Jacquelyn Mitchard's Deep End of the Ocean as a probing exploration into the psychology of grief . . . a gorgeous literary thriller of the highest caliber."
– Booklist (starred review)
"Heartbreakingly realistic and completely riveting. . . . Treating all of his characters with great respect, Saul's prose is both muscular and polished, and his sense of timing is impeccable. . . . Saul shows sensitivity and a rare understanding of the human psyche in his debut novel. . . . LIGHT OF DAY is a moving, elegant novel that lingers with the reader long after the last page is turned."
– BookReporter.com
"This intense first achievement that combines traditional literature against the backdrop of a disturbing mystery is a page-turner that at times is difficult to put down."
— Indianapolis Star
"One of the best books this reviewer has read so far this year. Saul's writing is beautiful and concise, taking the reader through a journey into one man's past."
—curledupwithagoodbook.com
"Nothing about this writer or this book is less than extraordinary."
– Jacquelyn Mitchard, author of The Deep End of the Ocean
"A gripping, emotionally charged tale."
– Publishers Weekly
"Light of Day is a very good book, a very good book indeed. It comes at us from several directions and Saul controls his material with almost flawless skill. Most of Light of Day works out the how and why of disaster, and Saul keeps us in the hunt for how and why until the last few pages of his book. But Saul also writes expertly about grief."
—Tribune Star (Indiana)
"One of the most satisfying and poignant novels readers will come across this year. It is a gripping story, simply told . . . both heart-warming and heart-wrenching. LIGHT OF DAY is, basically, both primer and cautionary tale about our contemporary lives. It is never less than heartbreaking. It is always honest. And it is very often extraordinary."
– Anniston Star
"A heartfelt examination of one man's grief with a dark and intriguing mystery pulsating beneath the surface."
– John Searles, author of Strange but True
"Quietly affecting . . . a debut with enormous depth of characterization and sympathy."
–Kirkus Reviews
"How does a novel become a work of classic literature? Recognition by critics and readers over time…and my bet is that this first novel by a new author will eventually be seen that way. Anyone who wants in on the ground floor of that decision should grab the book now."
—Lincoln Journal Star (Nebraska)
"It's the mystery of what happened to Danny that will carry you through this book . . . The ending is a reminder that we are heartbreakingly vulnerable through our children."
– Arizona Republic
"Light of Day is a haunting, beautifully written, and heart-wrenching debut."
– Harlan Coben, author of Just One Look
"Saul's first novel is a powerful look at memory, family, and unexpected tragedy . . . recommended."
– Library Journal
"Light of Day is a heart-rending, emotional debut."
—Oregonian
"An intellectual thriller laced with subtle clues throughout its gracious prose."
—Chicago Tribune
Praise for The First Warm Evening of The Year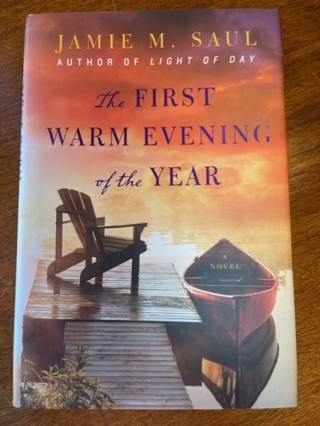 Following his extraordinary debut novel, Light of Day ("An exhilarating emotional roller-coaster ride" —Washington Post), author Jamie Saul now explores the intricate relationships between friends and siblings, husbands and wives.
The First Warm Evening of the Year is a breathtakingly beautiful, wonderfully resonant, and gorgeously evocative story that demonstrates how true love can be discovered in the most unexpected places. Finely wrought, character-driven literary fiction that packs an emotional wallop, Saul's The First Warm Evening of the Year is for anyone who has ever been powerfully affected by a novel by Chris Bohjalian, Joyce Maynard, or Scott Spencer…and for everyone who adores getting lost in a great story.